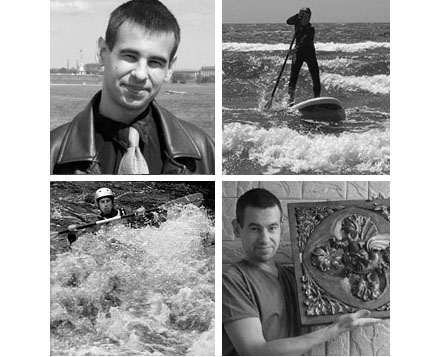 Serge Pronin • ProDesign ®



Personal Information

In advertising since 1997.
Personal studio since 2002

Worked under projects for
• Norilsk Nickel Corporate University
• L'Occitane
• Playboy
• Beeline
• LEGO (MarketingStore),
• LeoBurnett (Cadillac, Hummer, Opel),
• Euro RSCG (Citroen, Peugeot, Persen),
• McCann (Nescafe, Nevskoe)
• Paterson Department Stores
• NordHafen gmbh
etc.

Sociology Ph.D.
ProDesign ® trademark owner

Author of two books on advertising and design:
• «Publicity Illustration: Creative Perception» (before: «The Power Of Sight») / 2002
• «To Advertiser About Design. To Designer About Advertising» / 2004.
• «Advertising Stories» / 2010
• «Quantum of Inspiration» / 2012

Author of a personal program for creative approach in advertisement.
Conducted seminars in Moscow, Saint Petersburg, Kiyv,
Saransk, Chelyabinsk, Dnepropetrovsk, Magnitogorsk, .

Publications in magazines Russian Newsweek, Vokrug sveta, Creative Director,
Smena, Gastronom, Advertising Ideas.

Awards:




Range of activities includes verbal/visual communication in advertisement.
Elaboration and consulting, educational activities.